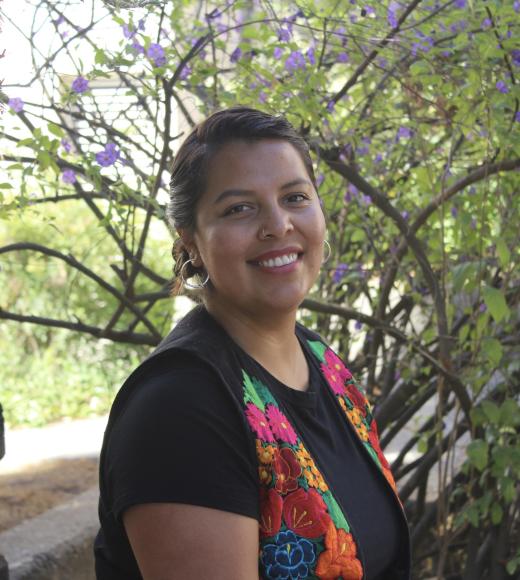 Bio
I am a proud Mexican native, former first-generation and immigrant student, and current first-generation professional on Nisenan Peoples land. Nisenan people are currently fighting to restore the Nevada City Rancheria which was one of 48 Rancherias illegally terminated in the 1950s and '60s by the California Rancheria Termination Acts. 
My awareness and approach to higher education, organizing, and advocacy come from my family's funds of knowledge acquired through agricultural work in various aspects of the apple and cherry industry in rural Washington State.  Fun Fact: I danced Ballet Folklórico for 3 years and am currently reconnecting to Danza (indigenous to different parts of Mexico).
This year I am excited to continue to center, engage and work alongside - Black, Indigenous, and People of Color in order to change the policy and practices that don't center our lived experiences and human rights.  I am excited to continue advocating for healing and justice. 
I am guided by the power gifted and taught by students and directly affected community members. I center students' power, humanity, and agency in my work as a scholar-practitioner and magical being.  
What centers you? Listening to music and observing art and or bodies of water while being in community with myself and other people or animal relatives.
What brings you joy? Being outdoors, plants, getting to know people and land through food, movement, and music.
3 song recommendations- 1) Con la brisa -Foudeqush, Ludwig, Goransson 2) Calm Down, Rema, Selena Gomez 3) It's a good day, Shungudzo
What are your 3 favorite places to eat in Davis? - Mikuni, My Burma, Yang Kee Dumpling