Free Legal Immigration Consultations provided by the UC Immigrant Legal Services Center
You can also keep up with UCImm on Instagram! 
The following services are available to all UC students and their immediate family members at no cost:
Confidential, in-depth consultations and evaluations about immigration-related legal matters
Assistance with immigration applications and petitions, such as DACA renewal, family petitions, naturalization, victim-based petitions, and other immigration benefits
Direct representation in immigration court or before immigration agencies where appropriate
Workshops, informational sessions, and legal training for the campus community and local community
Immigration-related questions and referrals
**Please bring any relevant paperwork to consultation. Prospective students welcomed!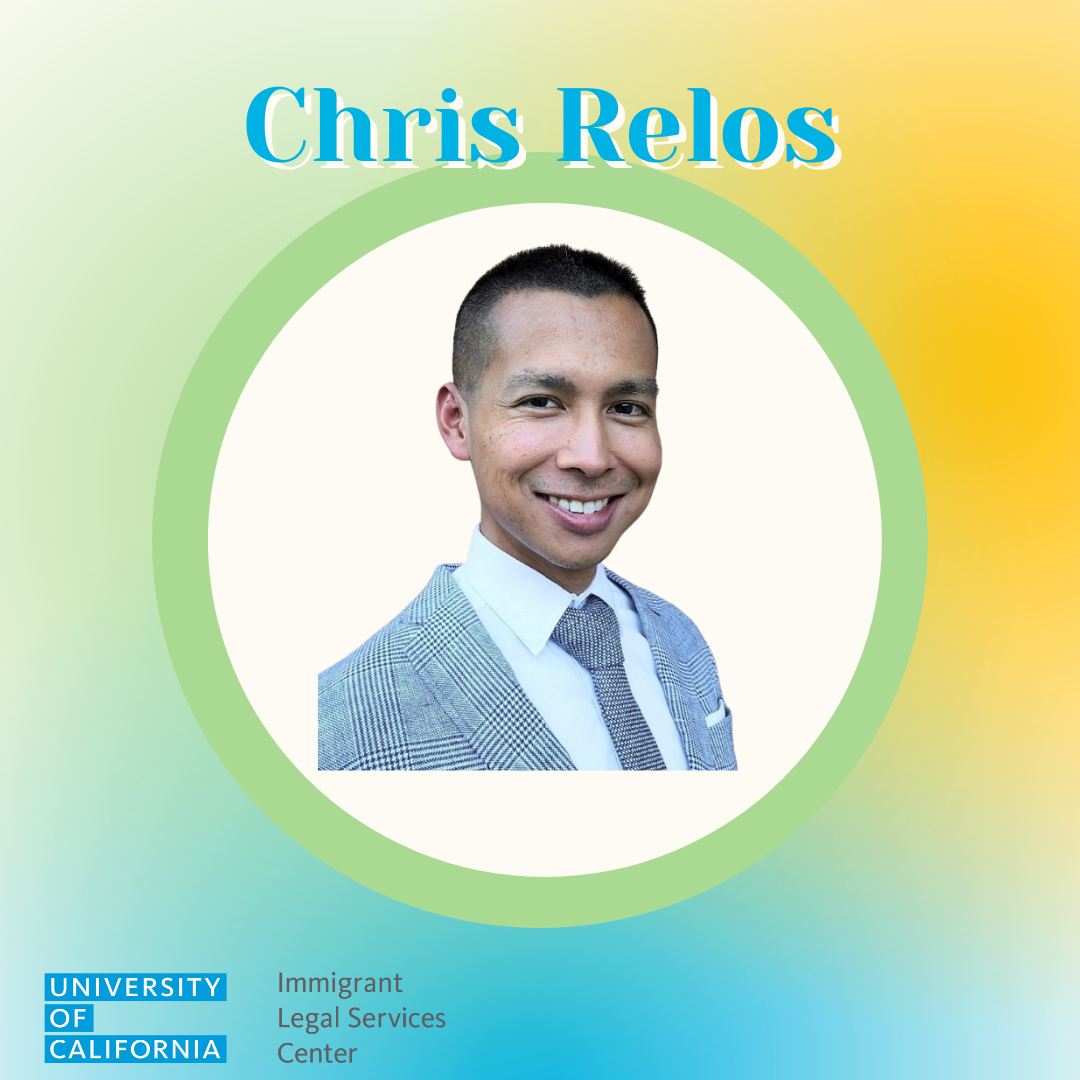 For UC Davis Students, Contact:
Chris Relos, Legal Fellow: UCDavisImm@law.ucdavis.edu  
Schedule appointments at https://tinyurl.com/ucdavisimm 
 Legal Resources